6 Mar
I can always admire art in the form of holiday treats. I wish I had a steady hand and enough patience to create such fun snacks. I found Bake at 350's blog via pinterest. My usual pinterest browse consists of "blah blah blah OH! repin…. blah blah blah mmmm repin I guess… just for inspiration maybe…." and then along came this one, and I was like "BWAHAHAHAHAHAHA!". A real "lol" if you will. I love it. I just think these St. Patrick's Day cookies are SO funny, and so cute. These Shamrock cookies come to you from Bake at 350 You (sham) Rock!
Perfect for the classroom, day care, play group, or St. Patrick's Day party you might be attending this year. I'm totally loving the shamrock guitar too. So cute and clever!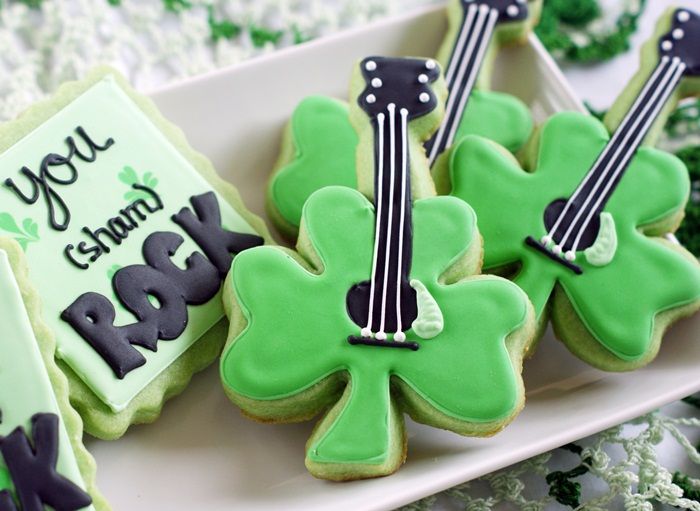 I know for a fact that I could not do that awesome writing in icing! My hand is just not that steady, but perhaps a cute sign in front of the plate of clover guitars would be a very cute way of displaying it. Look how steady those lines on the guitar are too! Bake at 350 sure does have some talent, don't ya think?